Sleepover with a hung friend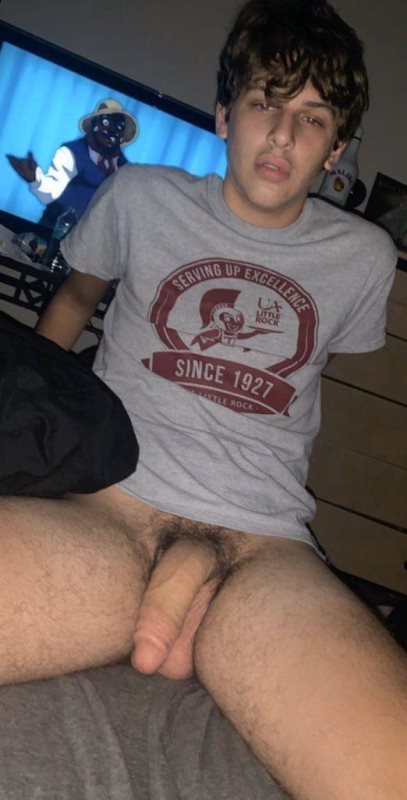 I recently had a sleepover with one of my best friends. It's the night I discovered my friend is hung as fuck. I saw his big soft cock and just couldn't stop staring at that huge dong between his legs. I mean, look at that big beautiful cock… and it's not even hard. I would love to see his boner!
He noticed and he didn't mind me looking at his dick. He actually showed it off some more and did that a few more times the next morning. If you have it, flaunt it, is what they say… and he definitely did. It's a cock that deserves to be worshiped.
I can't stop thinking about his meat and I often fantasize about smelling and tasting it. I want to sit between his legs so badly and then play with his big penis. I wish he would let me suck him off… and show me how huge it gets when he's hard.